A Mother Doesn't Give Up
A look at one of our changemaking clients, San Bernardino County Department of Child Support Services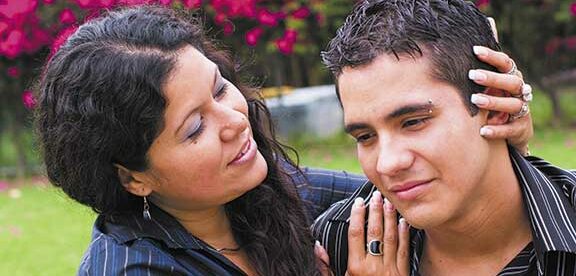 by Edgar Sanchez
The joy of giving birth to a beautiful, bouncing baby didn't last long for Rosie. Soon after her son was born in San Bernardino, his father vanished from their lives.
"It's sad to say it, but he abandoned us," Rosie, who asked that her surname not be printed, says recently of S.R., her former boyfriend who fathered her son 21 years ago.
Without dad in the picture, Rosie—now in her 50s—struggled to support the infant. Besides paying for an apartment, she had to put food on the table—and, among other expenses, also had to hire a babysitter while she worked as a quality controller for a manufacturer of restaurant equipment.
One day Rosie mentioned her crisis to a co-worker, who suggested she contact San Bernardino County's Department of Child Support Services.
Rosie did so, visiting DCSS's Loma Linda office in 2001.
With staff's help, she opened a child support case against S.R., who previously had been a janitor and a talented trumpeter for a Latinx band.
"At first I didn't get any help because DCSS couldn't find him," Rosie says.
Eventually, DCSS located S.R., who agreed to provide child support. But he was unreliable.
"At times, he would make the payments. Other times he wouldn't," Rosie says. "Sometimes he would change jobs, and nothing would be collected."
Over the years, S.R. made only about 25% of the payments, Rosie says. By the time their son graduated from high school, S.R. was more than $40,000 in arrears with his payments, according to Rosie. At that time, a court intervened, ordering S.R. to provide about $400 monthly to his son—and S.R.'s payments have since been steady, she says.
The ongoing child support—which will continue until the arrears balance is paid—has helped stabilize the mother and son's lives. It also helps pay for the young man's education at Cal State San Bernardino, where he is a sophomore.
"My son has forgiven his father. They have met but don't have a relationship," says Rosie, now a community health worker for a local nonprofit.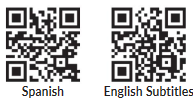 Rosie has filmed a video testimonial, in Spanish, in which she urges parents seeking child support to contact DCSS for its free help. "We (parents) are the voice of our children. We must fight for them so they have a healthier lifestyle," Rosie states in the powerful four-minute video.
Read the full publication here.
Related: A Healthy Community