Remembering our veterans on Veterans Day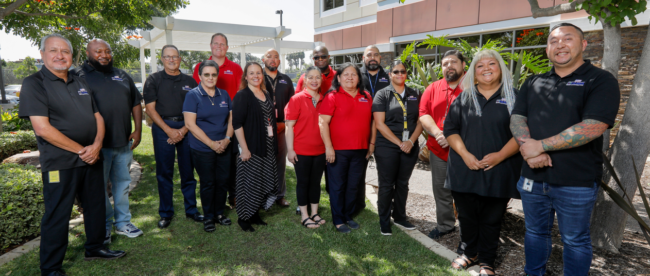 Our veterans, quiet heroes, have risked their lives to safeguard our nation and its freedoms. We owe them a huge debt of gratitude. However, many veterans and their families are unaware of the valuable benefits they are eligible for, such as housing and employment aid, interest-free home loans, education funds for themselves and their families, healthcare, life insurance, disability payments, and pensions. This is especially true of veterans who are experiencing homelessness who often face a range of physical, mental and financial challenges.

As a result, there is a great need to communicate this information. Local county veterans' organizations are dedicated to spreading the word. N&R Publications has worked with many of these offices here in California, providing them with targeted outreach campaigns to get the message out to the large military and veteran populations in our state.

We've worked with the San Diego County Office of Military & Veterans Affairs for the past several years, producing an annual print publication that is inserted into local newspapers and veterans' publications, as well as distributed at events, public libraries and via their LiveWell mobile van. We amplify the message through targeted social media campaigns and short videos. The central theme remains consistent–veterans have earned these benefits–but each year, our focus shifts to different veteran groups, including young veterans who are just transitioning from active duty, older veterans unaware of available benefits, and veterans in remote rural areas lacking access to computers or transportation. This year, we focused on vets experiencing homelessness.

See our work here. As you read about organizations offering support and the veterans in need, take a moment this month to express your gratitude for their service.
Related: "You Deserve This": Veterans Affairs encourages veterans to seek out benefits