"You Deserve This": Veterans Affairs encourages veterans to seek out benefits
A look at one of our changemaking clients, San Diego Office of Military & Veterans Affairs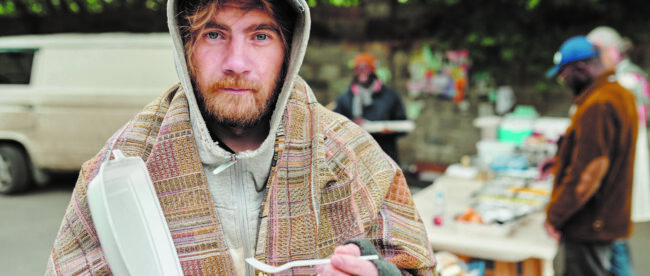 by Raul Clement
For decades, the U.S. Department of Veterans Affairs has offered a robust network of benefits to military veterans. These range from disability compensation for veterans wounded in service, free education for veterans and their immediate family, housing vouchers and home loans, health care through the Veterans Health Administration, and even death and burial benefits. All stages of a veteran's post-service life are accounted for.
The difficulty has been making veterans aware of these benefits. "Understanding the vast resources out there is a challenge," says Andrea Lipinski, Director of the San Diego Regional Office of Veterans Affairs.
To overcome this challenge, San Diego VA has focused on outreach. One thing that has helped is their deepening relationship with the Department of Defense and its VA offices at all the local military installations. This allows them to hold regular transition assistance and disability briefs, ensuring that transition assistance is an ongoing process and not just something that happens when someone leaves the military.
"The day you sign on the dotted line to enlist or be commissioned is the first day of your discharge planning," Lipinski says.
San Diego VA also holds events out in the community such as claims clinics. At these clinics, veterans can meet with a Veterans Service Officer, who will determine the viability of their claim and help them submit the necessary paperwork.
The results of all this outreach have been a greater understanding of VA benefits among younger service members and veterans.
"We see different awareness levels in our OEF and OIF veterans," Lipinski says, referring to veterans of the Afghanistan and Second Iraq War, respectively. "They're much more aware of the VA and VA compensation than World War II and Vietnam Veterans are."
WWII and Vietnam veterans are also more likely to be reluctant to accept benefits. Often, they believe that if they've gotten by for so many years without benefits, it would be wrong to accept them now. San Diego VA's outreach is intended not just to inform veterans of VA benefits but to destigmatize their use.
"We tell them, 'You signed on the dotted line,'" Lipinski says. "'These are the benefits given to you from Congress, and you don't need to be too proud. It will help you. It will help your family. You deserve this.'"
Read the full publication here.