Why drought-tolerant landscape is important—and is surprisingly easy to do yourself!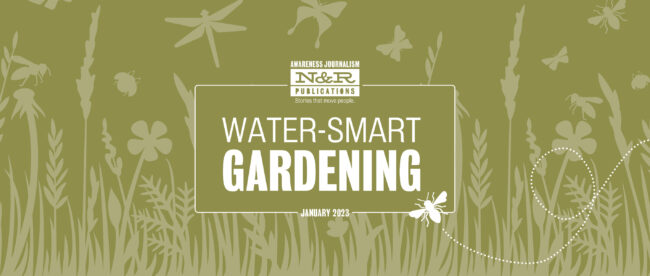 by Anh Nguyen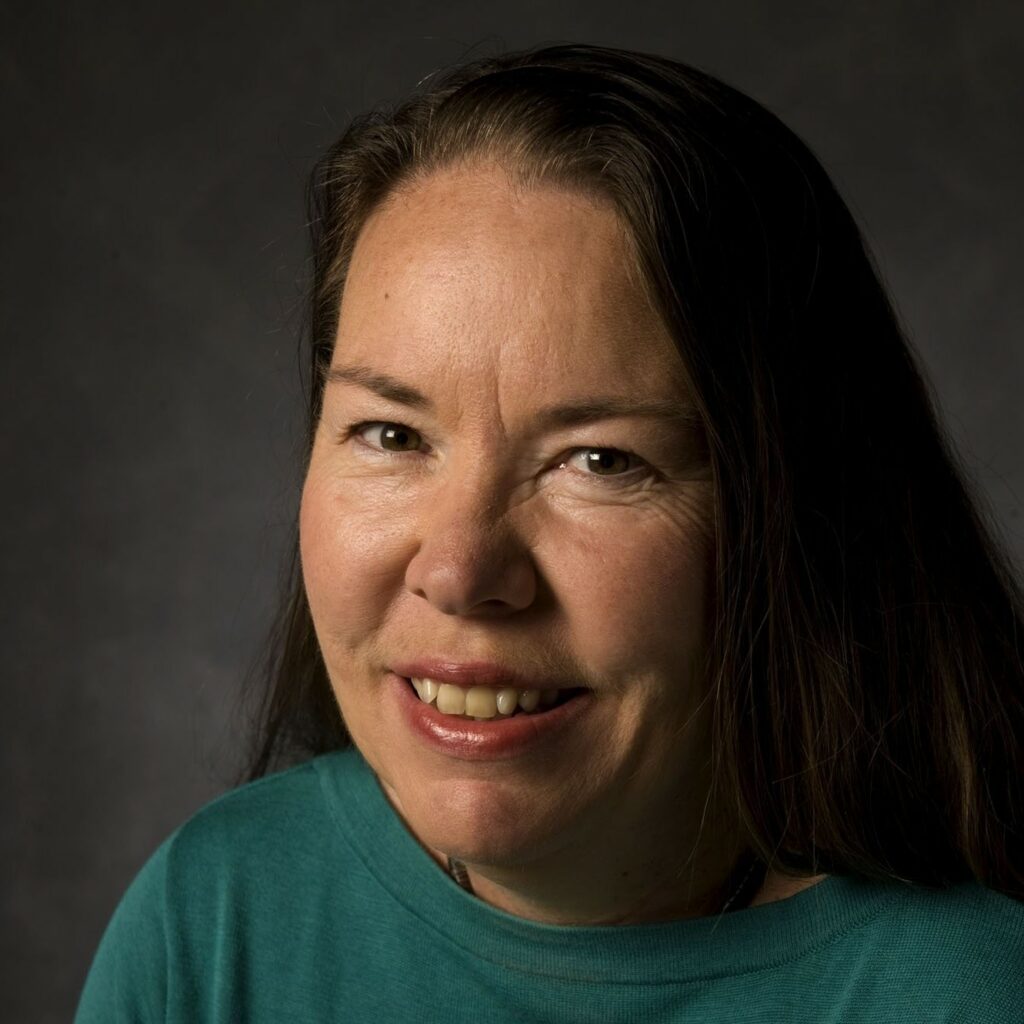 Debbie Arrington is known for her expertise in garden writing. For more than 20 years, she wrote columns for The Sacramento Bee and continues to run a blog online. She is also the president of the Sacramento Rose Society. Arrington has been a gardener all of her life, and her work spreads her love of gardening and environmental awareness to others.
In fact, as the Western United States continues to endure a historic level of drought, Arrington has increasingly been called on to provide advice in our changing climate—a task she passionately accepts.
As lead editor at N&R Publications, she produced an award-winning publication—and one of the most popular garden magazines to ever be handed out in local nurseries and gardening centers in Sacramento. And now, as N&R's editor-at-large, she is working on a second publication for the Santa Clarita area in Southern California.
Q: What were the goals of the Sacramento publication?
A: California was in a prolonged drought when we produced this publication in 2021. Most of the water that people use in their homes is used for outside landscaping. So, this is where you can save the most water. However, your landscape does a lot more than just beautify your home. Your landscape attracts wildlife, supports native bees, butterflies and birds. Trees in the garden remove carbon dioxide from the air, which helps reduce global warming. Trees can cool your surrounding space. Homes with trees are five to 10 degrees cooler than homes without that shade. By having a lot of trees in Sacramento, we help keep our climate much more hospitable.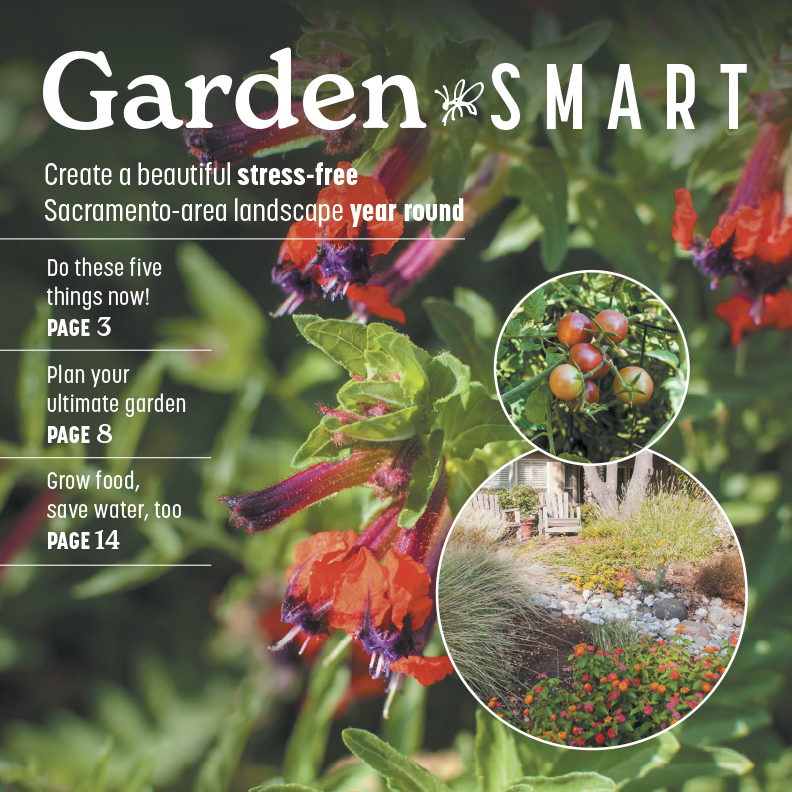 Garden Smart was a 16-page glossy home and garden magazine that we created for the Regional Water Authority, which is the umbrella organization with more than 20 water districts and other providers in Greater Sacramento. Our client had an important message: They needed people to save water. The publication explained step-by-step why and how to create an easy care, beautiful and water-efficient landscape.
Q. How did you get involved with this issue?
A. I was at The Bee for 20 years and 10 of those were as their garden writer. I had a lot of background in garden writing and a lot of knowledge about this subject. The project was to help convince people that switching their thirsty lawns into something that was more water efficient would help keep the neighborhood and the air cooler and cleaner. It would also help benefit local wildlife, since you were helping the bees and birds and butterflies.
Q. What do you remember from working on this project?
A. It was great meeting gardeners who were interested in native plants and committed to having a water-wise garden. They had such joy and passion. They were great examples, and their gardens were gorgeous. Also, one of the things about the gardens we profiled is they had so many bees and butterflies and birds in them, and were full of life. When we went out to do the interviews and photograph these gardens, we constantly heard birds. And that is something that you do not necessarily hear in all parts of the city. It showed that not only people like these gardens, but nature also likes these gardens.
Q. What can you tell us about the process of producing the publication?
A. It was a team project. However, the key to success was the presentation. Cathy Arnold and Josie Parker were the designers that worked on the project. They did a wonderful job. Cathy designed the publication and created all sorts of great entry points into the pages. She added little cute emoji-type butterflies and bees. Josie did our center spread graphic, which is a beautiful, big graphic of the ultimate landscape for Sacramento. It looks like a simple picture of a backyard and a front yard, but actually there are about 50 different information points in that two-page spread.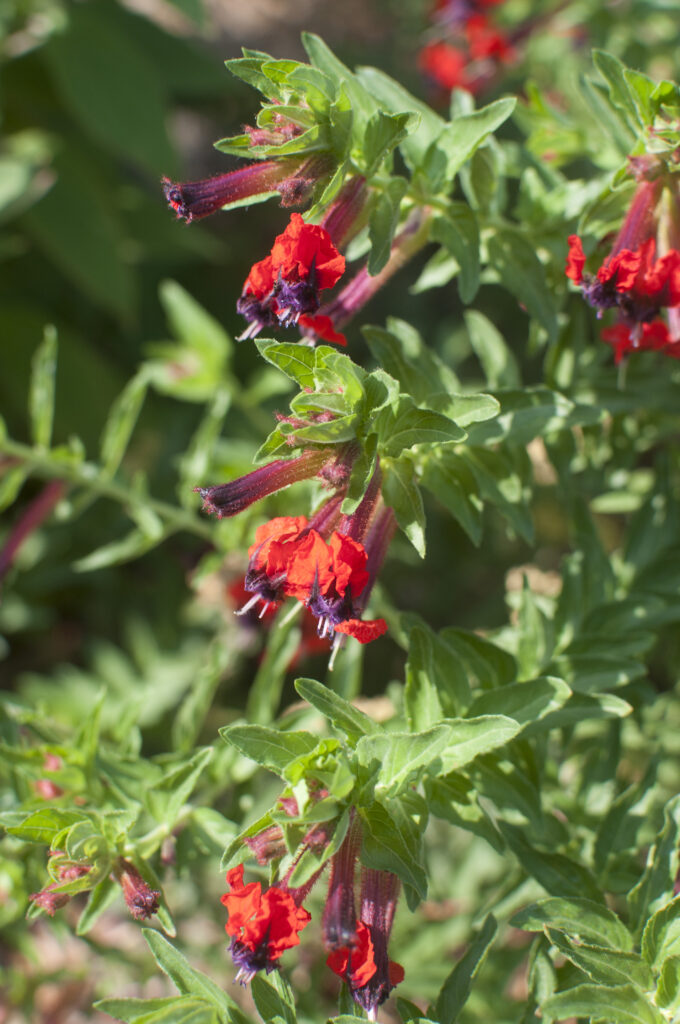 Anne Stokes is our photographer and photo editor, and she took photos for some of the stories as well as helped coordinate our photos. Photos are a big part of home and garden stories. You gotta show people what plants look like, so they can visualize those in their own yards.
Does your region need to conserve water? Do your water agency customers need gardening advice that is easy to understand? Contact us for your own version of our water-wise gardening magazine.
Related: Recycling Superheroes: How Oakland inspired the next generation