Recycling Superheroes: How Oakland inspired the next generation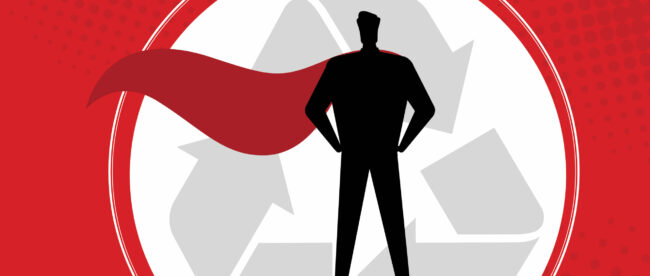 by Anh Nguyen
One of N&R Publications' areas of expertise is the environment, and we've produced more than 70 publications on issues as diverse as air quality, water-smart gardening and green energy.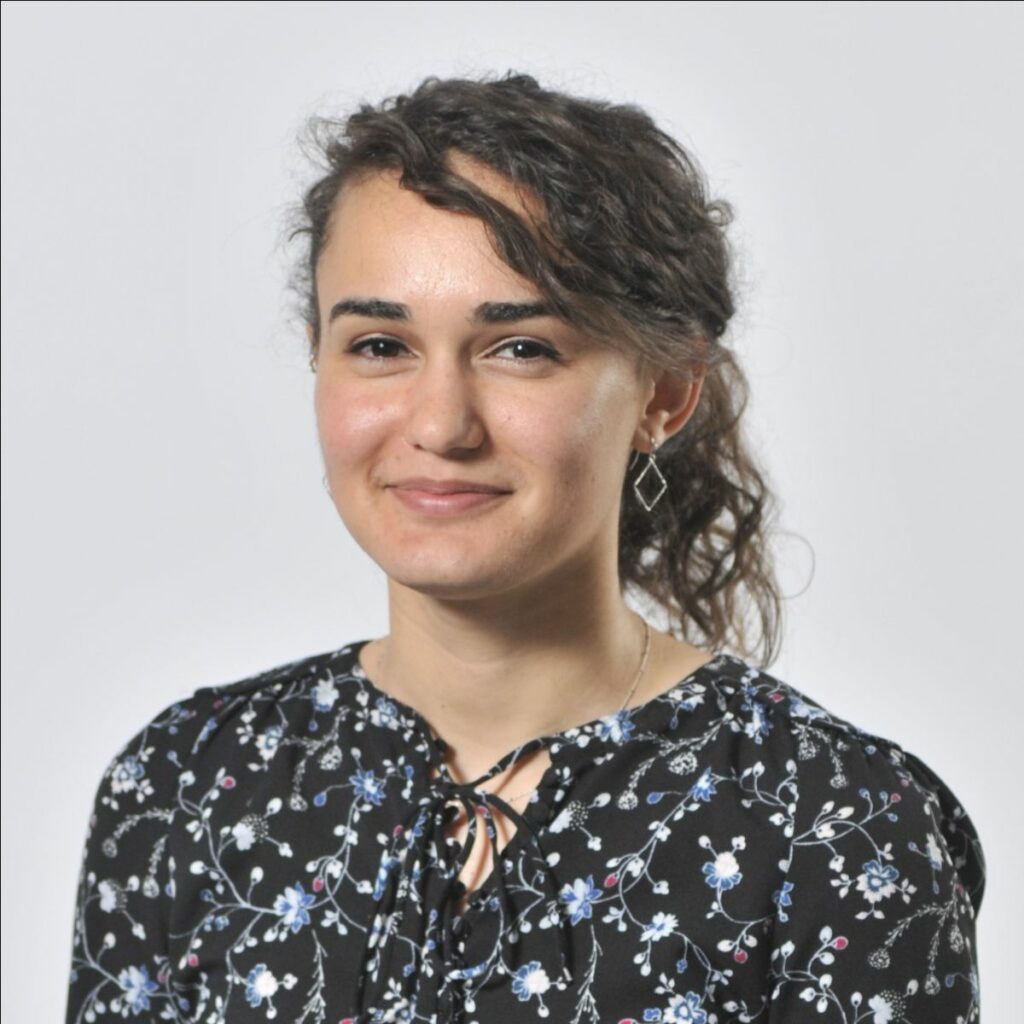 But certainly the current issues facing California—particularly with new laws mandating organic waste and plastic—center around recycling. The early recycling pioneers in the state were cities in the Bay Area, where many of the programs are decades old and have been used as state and national models. One reason for the region's success? Creative outreach efforts that bring all its residents onboard.
For example, the City of Oakland gave N&R a unique challenge in 2021: a kids' activity book, designed for 9- to 12-year-olds. It became a favorite project of lead designer Katelynn Mitrano.
Mitrano started her design career working for a print shop and an ADA sign company. She has been doing graphic design for about 10 years, four years of that at N&R, where she is now design manager and art director. She oversees and works on many informative and impactful projects, including the Oakland activity book, which she designed and illustrated. N&R Publications translated this book into four different languages—English, Spanish, Chinese and Vietnamese—to reach Oakland's diverse communities.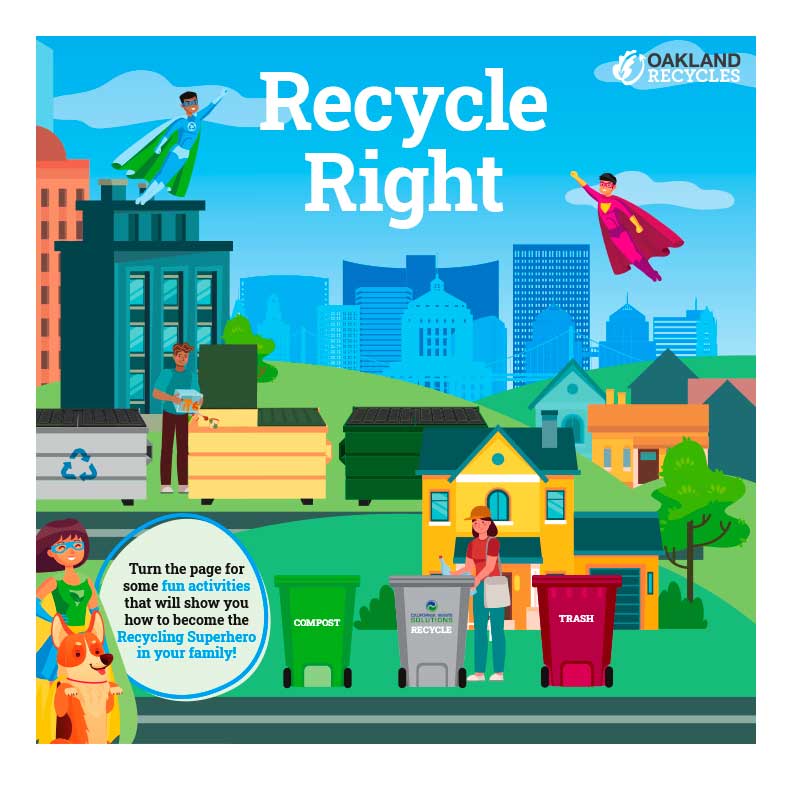 What is your personal connection to this project?
I love illustrating and I am a big advocate for recycling. I care very much about the well-being of this planet and the animals that inhabit it, so I jumped at the chance to make this fully illustrated activity book for the City of Oakland. (When I was) 11, people from the county came to talk to us about recycling and conserving energy. They gave us a package of different items to use around the house to help improve recycling in our homes and I used every single one. Some of them for many years. I also love repurposing used items that some would consider trash, like making toothbrushes into bracelets, using cardboard as a canvas, or reusing food containers for potted plants. Anything can be made into art if you have the time for it and it's much cheaper than going out and buying it.
What was your initial inspiration for this project?
Superheroes from Marvel and DC movies. Kids really like those. We wanted something kids would get excited about. We wanted to inspire kids to start their knowledge of recycling at an early age, so that they would carry it with them into adulthood and want to take care of the city they live in.
How did the project come together?
It started out with a storyboard and production plan. At first, my design for the project was a water bottle and a can as the mascot, but then it morphed into superheroes and centered around the City of Oakland and its landmarks. Our editor, Thea Rood, and I collaborated to make this fully illustrated activity book—we came up with what types of activities kids would have fun participating in, that would also educate them about what it means to recycle. It was well worth the effort, even though the design process took more time to do than the traditional publications layout.
What were your initial impressions of this project?
My first impression of this project was excitement. I have always wanted to do a fully illustrated publication. I jumped at the chance to work on this project. I did all the illustrations and collaborated with Thea on the activities in the book. One of the difficulties I faced while making this book was that illustrating takes more effort and time than a traditional publication. It took me a month to design. We also made sticker badges for this activity book—kids could stick them in the workbook once they had completed a recycling task—and I had never designed stickers before, so that was a learning experience for me. All in all, it came out beautiful, and I am proud to show it off whenever we get the chance.
Kids can be an important audience for a variety of issues—and not only will they gain knowledge and attitudes they will remember all their lives, but they can help their families learn too. If you have an interest in developing an activity book—on any topic—we would be excited to help.
Related: Small Change Creates Big Difference