Small Change Creates Big Difference
A look at one of our changemaking clients, Orange County Waste & Recycling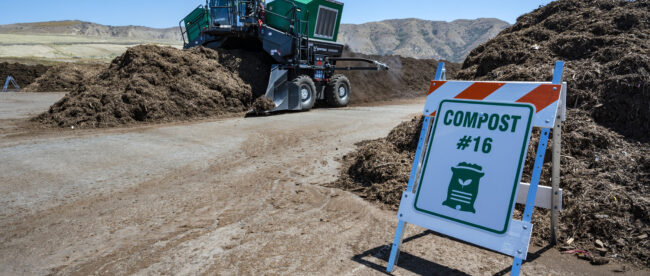 Talking trash is a priority for Tom Koutroulis, director of OC Waste & Recycling. With more than 20 years of industry experience and helming Orange County's landfills since 2017, he's dedicated to all things waste and recycling related – including Senate Bill 1383. The California law is ushering in a new era for resource recovery, with the goal of increasing the rescue of still-edible food by 20% and decreasing organic waste in landfills by 75%.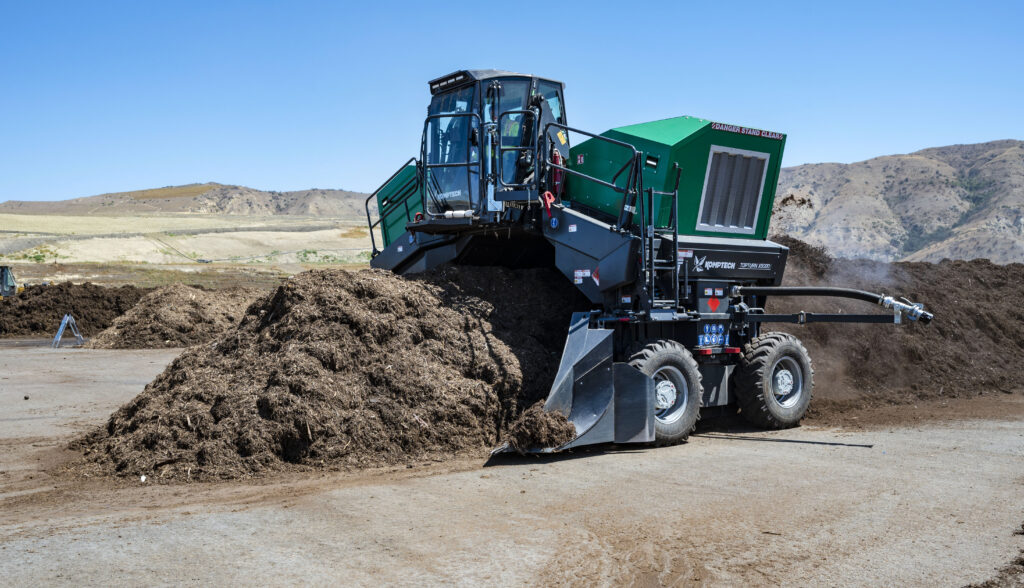 What's different under SB 1383? Biodegradable material once thought of as trash must go in curbside organics carts (formerly known as yard-waste carts). Food waste from apple cores to zucchini are now processed with grass clippings and leaves to create compost. Koutroulis is focusing on imparting new habits; starting a societal shift where everyone thinks twice before tossing a banana peel into the garbage.
"A big part of our shared challenge today is to educate the public and commercial sector that things are different now, and that small changes in waste and recycling behaviors make a big difference," Koutroulis said. "From my perspective, this is an exciting time in the waste and recycling industry. Orange County and its many jurisdictions must collaborate and be on the same page as we meet the demands of this industry-transforming legislation."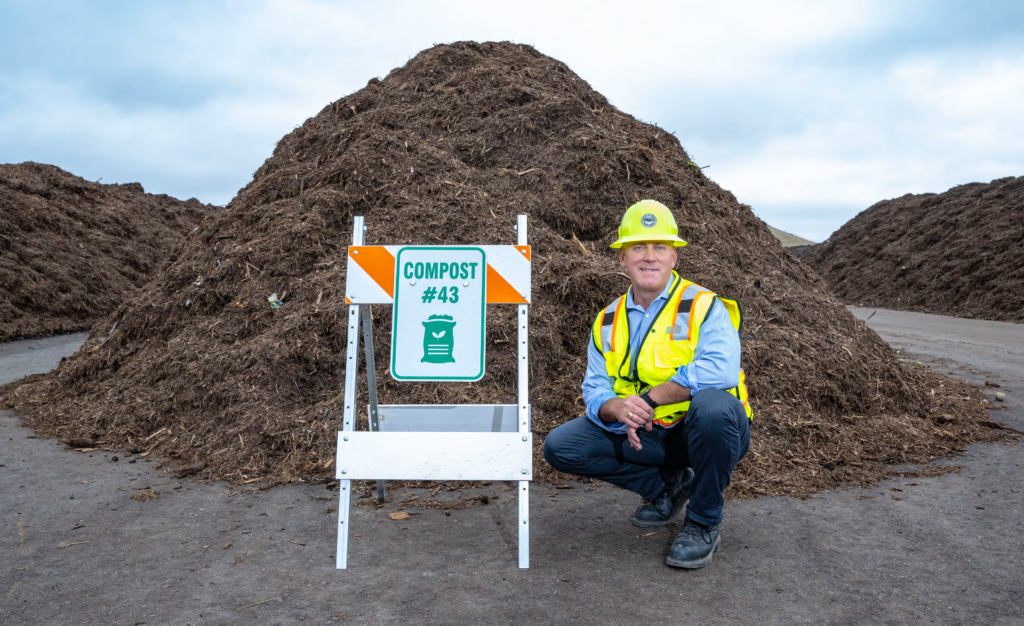 SB 1383 is a catalyst for incredible evolutions in resource recovery and waste reduction. Recovering food from grocery stores and restaurants and redistributing it into the community to help feed the food insecure is a huge benefit of this law. OC Waste & Recycling is supporting the legislation further, with construction of greeneries (compost facilities) co-located at all three active landfills. The greeneries are currently accepting organic and green waste, with future plans to incorporate inedible food scraps in 2023. The benefits of food recovery and composting will leave a lasting effect on Californians, with Koutroulis and his team working with community partners to greet the challenges head on.
"A portion of the organic waste Orange County generates is still fit for human consumption," says Koutroulis. "Another major benefit includes reducing greenhouse gasses and preserving our landfills further into the future. Organics that can't be recovered for consumption will stay out of landfills and be repurposed into compost, generating full circle benefits for all residents of Orange County."
Read the full publication here.
Related: Knowing your residents: How the City of Oakland finds success in educating people about recycling