How can your food waste help the planet?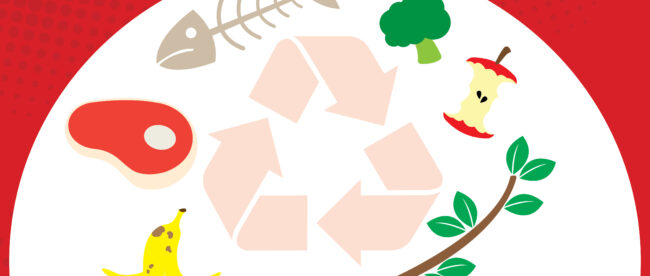 N&R Publications works with Public Works departments and waste haulers to help them explain the most significant landfill waste reduction mandate adopted in California in the last 30 years
by Anh Nguyen
Since 2011, N&R Publications CEO Jeff vonKaenel has been working with environmental experts throughout California, showing how stories can better help people understand environmental challenges. Stories can celebrate people who are making a difference, tell readers why they should care, and show readers how they can get involved.
Recently, California adopted Senate Bill 1383, the most significant landfill waste reduction mandate adopted in the state in the last 30 years. It focuses on fighting climate change by diverting organic waste from landfills—primarily by recovering and redirecting uneaten food, which will go to food-insecure Californians or be recycled as biofuel or compost. Because public engagement and comprehension is critical as this bill is implemented, N&R Publications has helped our clients with communication and outreach efforts by telling stories to help people understand the importance of SB 1383. We interviewed N&R Publications CEO Jeff von Kaenel to get a better understanding of SB 1383 and its implications.
Jeff, can you tell us a little bit about SB 1383 and the communication challenges that public works clients have?
Under SB 1383, Californians are going to remove organic waste from landfills and convert that food waste into fuel and soil amendments. This change will reduce methane gas emissions — methane is a major component of greenhouse gas, and the use of soil amendments will reduce the amount of water needed for agriculture. This policy will have a major environmental impact in every city and county in California.
Our clients' responsibility is to enforce these state regulations. To be successful, they have to have incredible community involvement. Individual homeowners and apartment residents have to know how to separate out their food waste and put it in the right bins and to do all these things correctly in order to make this program work. N&R is helping the municipalities, the cities and the counties, that have responsibility for implementing SB 1383.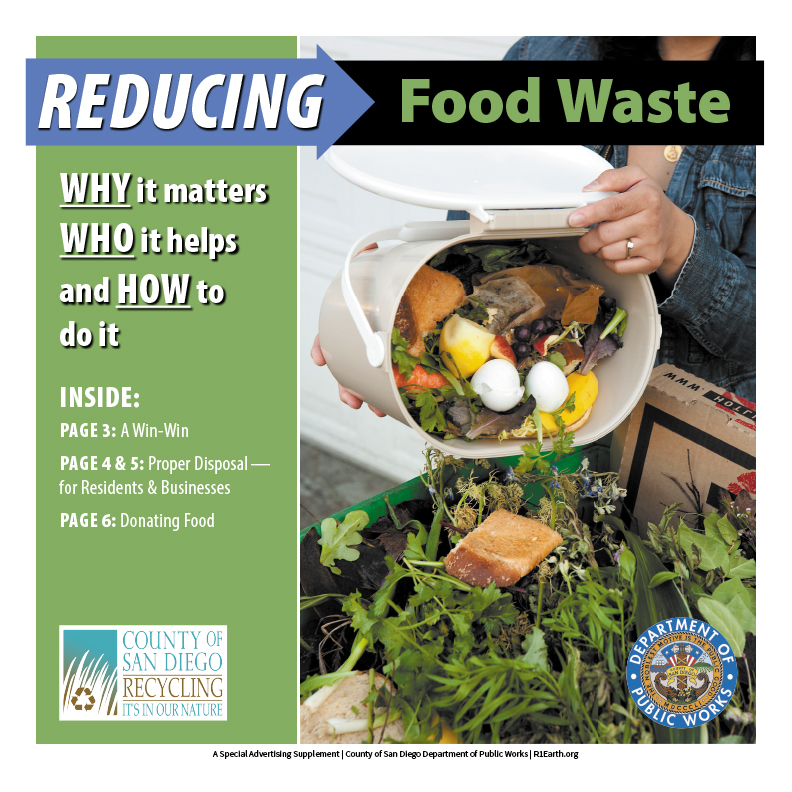 How did you become aware of this issue?
We were involved with the pharmaceutical take-back program and helping municipalities explain that. So, it was natural for us to progress to telling stories about organic waste. We are good at explaining complex issues, and telling stories—environmental stories—effectively, to help create social change. We have produced an extensive number of stories on many different aspects of the environmental movement, so we already had a lot of knowledge in this field.
Do you have a memory to share from this project?
Every industry is different, with different personalities. I went to a recycling convention to meet the attendees, and I was really impressed. The people were fun to be with, but they also had a deep understanding of the science involved. They were emotionally involved and working hard, and I really "got" the importance of the work that they have done for the community. I was so inspired!
Who worked on this project?
It has been a staff-wide project. The designers were really good in terms of making (those pages) really attractive and well designed. The writers wrote engaging stories. It was really a team effort, which is part of the magic of N&R Pubs. There is no "one person" who could do all the jobs, but we have a team of people that can put something together, and the whole becomes bigger than all the parts.
How will these stories make a difference?
We have worked with municipalities and have played an important role of being the storyteller for this part of the environmental movement. To help change the narrative and to change people's thinking about these issues is going to enable the successful implementation of SB 1383. We provide readers the opportunity for more involvement and to see themselves as part of a bigger process that will have long-term impact. With these stories, we will have neighbors talking to neighbors about how each person separating food waste can make a difference—connecting their actions to the importance of the big picture. We hope our work will help the whole community come together to make this a successful program.
Read Jeff's interviews with environmental changemakers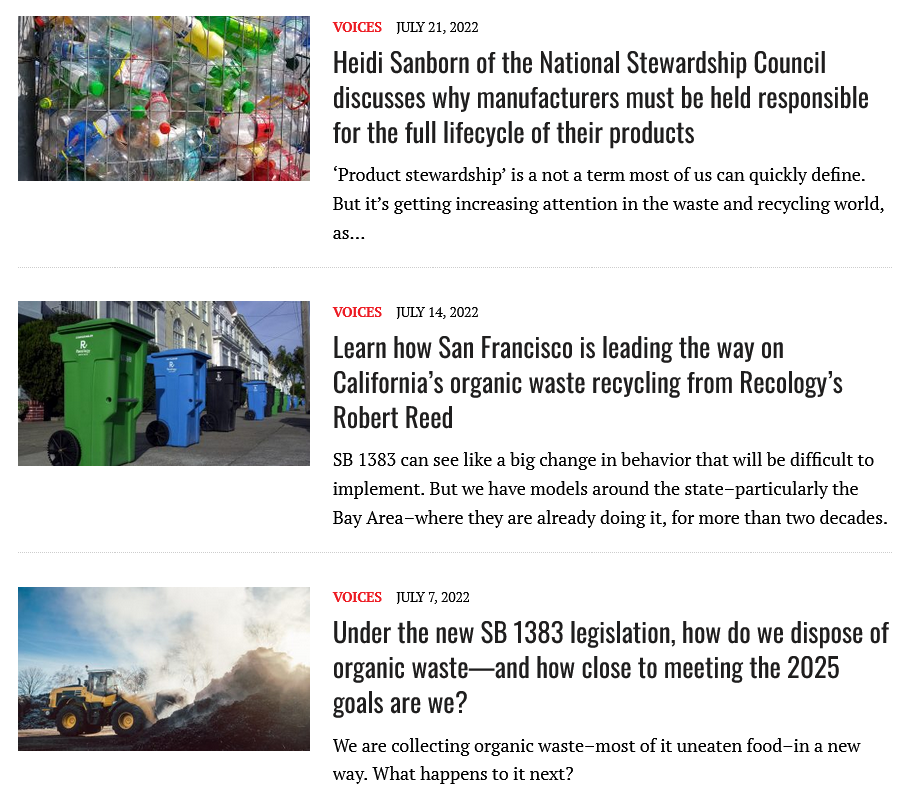 Related: The new organics waste bill doesn't just change how we dispose of food waste—it also gets food to hungry Californians