The new organics waste bill doesn't just change how we dispose of food waste—it also gets food to hungry Californians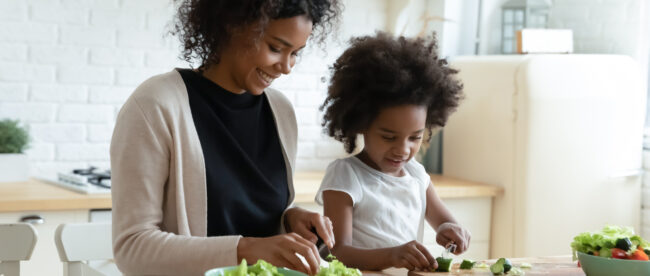 At N&R Publications, we have spent the last 10 years shining a light on people around the state—and around the country—who are quietly changing the world. And even though all of them would say 'I'm just doing my job,' the fact is their expertise can help solve major social problems. Our Q&A series will focus on a variety of experts in a variety of fields and bring that real-time information to readers.
by Jeff vonKaenel
As part of our continuing series on the changes in organic waste collection, mandated by SB 1383, we are taking a look this week at the front end of this issue, which is to never send still-edible food to the waste stream at all.
In fact, SB 1383 requires a 25% increase in food recovery, along with its mission to reduce organic waste in landfills by 70%.
Restaurants, schools, hospitals, hotels and private households all have food they can't use, but—with the proper resources—can end up on a hungry family's table instead of in the garbage. And of course this is a the biggest win-win of all: food waste is diverted to people who need it.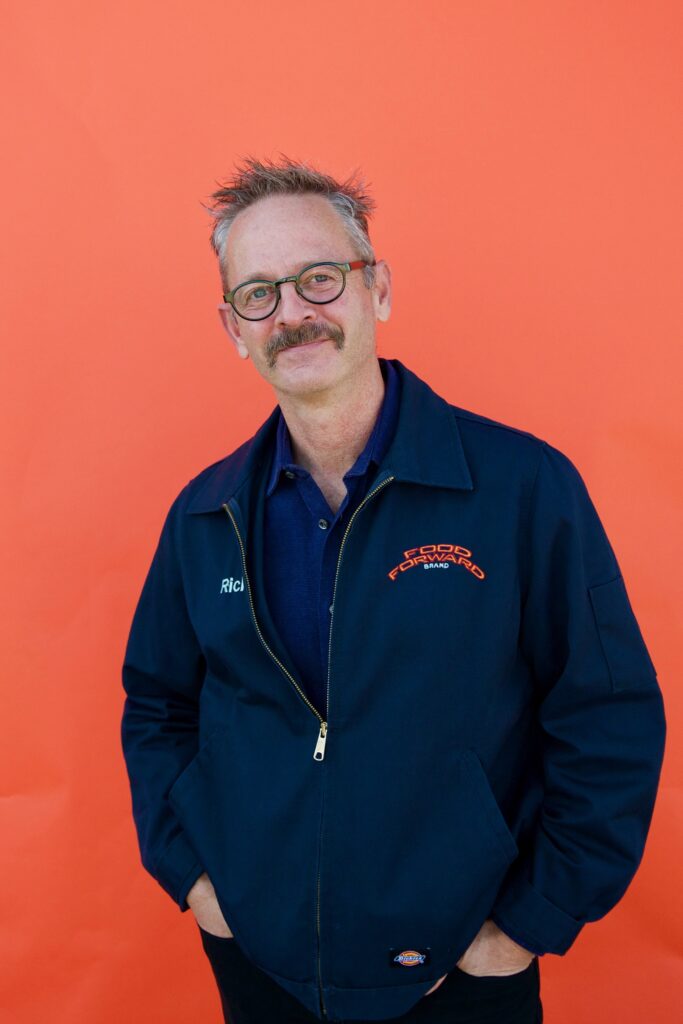 To help us understand the complexity of this effort, we sat down with Rick Nahmias, CEO of Food Forward, an organization he founded in 2009.
While most of our attention has been converting food waste to compost or fuel, food recovery is the best use. Can you tell us about your organization?
Food Forward fights hunger and prevents food waste by rescuing fresh surplus produce, connecting this abundance with people experiencing food insecurity, and inspiring others to do the same.
In California, 1 in 5 households are food insecure. Ongoing economic uncertainty, food shortages, and closures of essential community resources continue to exacerbate the lack of access to healthy food for vulnerable households. At the same time, 35% of the food produced in the U.S. is unsold or uneaten each year, amounting to an annual loss of $408 billion to the economy. As wasted food decomposes in landfills, it produces methane, damaging the environment and contributing to climate change. Just one-third of the food we throw away could feed every food-insecure person in the country. This is an unimaginable disparity that we can easily correct with food recovery and food waste prevention250
Food Forward recovers surplus produce through our Wholesale Recovery Program and two volunteer-led community programs: Farmers Market Recovery and Backyard Harvest. More than 340 hunger relief agency partners across the region receive and distribute Food Forward's recovered produce to their clients, free of charge. Most recently, Food Forward surpassed the cumulative recovery and donation of 250 million pounds of fresh, free produce to hundreds of food insecure communities across 12 Southern California counties, and six adjoining states and tribal territories.
Over the last several years, your organization has doubled in size. Can you explain?
The unexpected arrival of the pandemic emphasized not only an urgent need, but the health equity gap in an already unstable food system. During the COVID-19 pandemic in 2020, food insecurity spiked to 25% in the state of California and throughout Los Angeles County—and levels have not yet dropped to the pre-pandemic baseline. Food Forward helped bridge the nutrition health divide by increasing our workforce to recover and distribute 67 million pounds of fresh produce in 2021 alone—nearly two and a half times more than our organization delivered to hundreds of food insecure communities in 2019. Food Forward now distributes an average of 250,000 pounds of food each day–enough produce to supply over 150,000 individuals with their five daily servings of fruits and vegetables.
You were given a half million dollar grant from CalRecycle. Can you talk about the impacts the grant had on your organization?
In 2018, Food Forward was awarded its first two-year, $500,000 grant from CalRecycle, which provided the anchor funding needed to significantly increase our capacity to recover and distribute more fresh produce and increase the number of communities served. Through the project, we leased a 6,000 square foot warehouse, undertook major renovations (and permitting) for upgrades to the electrical system and loading docks, and built a large-scale refrigerator.
The grant enabled work that was transformational to Food Forward and the communities we support across the region. The Produce Pit Stop is now a home to our Wholesale Recovery Program and team and allows us to recover and distribute an average of 250,000 pounds of produce a day.
If you were the SB 1383 Czar, what would you do to increase food recovery in California?
It is important that everyone becomes accountable when it comes to food waste. Our environment, economy and food-insecure communities are dependent on our choices. Holding produce distributors and the produce industry accountable is a start, but every one of us has a role in reducing food waste. The hope is that there is a long-term commitment and future incentives that will sustain these efforts.
OK, now just for fun: Ice cream, cake or pie?
Definitely ice cream for me.
To learn more about Food Forward, visit foodforward.org.
Related: Senator Ben Allen, author of the legislation that drastically cuts plastic pollution in California, discusses how it came together—and what it means