Healthier, Happier, Safer
A look at one of our changemaking clients, Hope Cooperative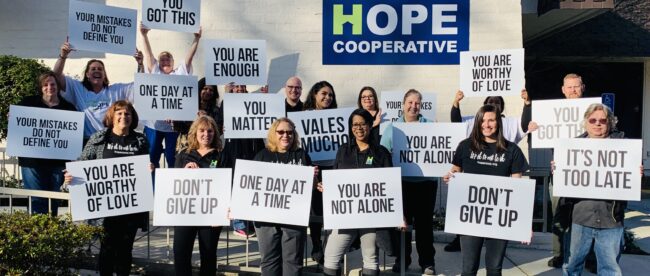 For 40 years, Hope Cooperative has served the mental health needs (and much more) for Sacramento's most vulnerable residents – people facing homelessness.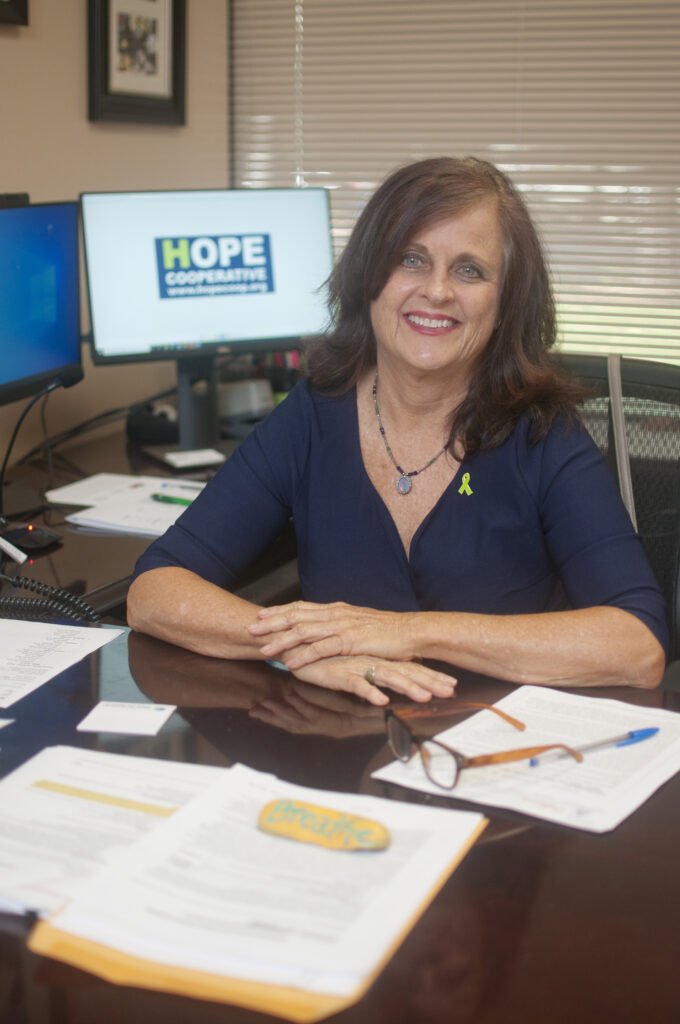 "We have been doing this work longer than anyone else and we are good at it!" says Erin Johansen, Hope Cooperative's Chief Executive Officer.
Starting with a straightforward mission, Hope Cooperative (also known as TLCS) evolved out of pure need — mental health services where none were available. People on the streets needed housing, food, clothing and medications, too. It's been four decades since Hope Cooperative's beginnings and those huge needs still exist. Meanwhile, Hope Cooperative has grown substantially to provide those services.
"There have been giant changes," says Johansen, who has served as CEO for five years. "When I started, we had 85 employees and a $6 million (annual) budget. Now, we have 220 employees and a $22 million budget. That growth was achieved strategically by us but also shows the huge space we operate in. We became known in that space."
Through its many programs, Hope Cooperative makes a substantial impact on local efforts to help people experiencing homelessness or mental health crises, serving more than 8,000 clients annually.    Many clients started out homeless, but are now living in their "forever" homes. Hope's programs have helped thousands of Sacramentans be happier, healthier and safer.
"People experiencing homelessness are our people," Johansen says. "Homelessness, crisis intervention, behavioral health, affordable housing; that's our focus."
After so many years serving only Sacramento County, Hope Cooperative recently expanded its behavioral health services to Yolo County. Hope Cooperative is also partnering with the City of Sacramento Department of Community Response doing homeless outreach.
"The 'secret sauce' for our organization is our staff – people who interact with people in need on the front line," Johansen says.
As the cost of housing continues to skyrocket, so does the need for affordable places to live. That's increasingly become a priority for Hope Cooperative, providing wrap-around services along with roofs over people's heads.
Besides its extensive behavioral health programs, Hope Cooperative housing projects provide homes to hundreds of individuals and families. All housing clients are referred by the County or Continuum of Care. Hope Cooperative owns and operates seven housing projects. It's also in the process of creating two more projects via community partnerships with Jamboree Housing and Excelerate Housing Group.
"What sets us apart is that we're one of the most collaborative organizations in the region," Johansen says. "We'll partner with anyone who will help us get where we need to go."
Each project represents another step towards providing homes to those most in need.
"We witness miracles everyday," Johansen says.
Read the full publication here.