Amplifying your story through social media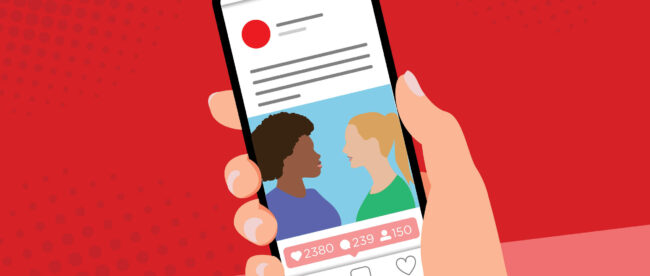 Hard to imagine there was a time, not so long ago, when telephones hung on kitchen walls and didn't accompany your grandmother anywhere.
Her "screen time" was watching the new color TV for an evening.
But times have changed, and we are in a digital world. We don't leave home without that tiny smartphone and sleek laptop; they are the main source of our information. (See our post here on the importance of digital outreach.)
So if you want to spread your organization's message, you've likely been told by marketing experts: "Be on Facebook, Instagram, LinkedIn, Twitter, maybe even TikTok."
The problem is, you already have a busy job—as does the rest of your staff. Someone might be able to post on social media occasionally, but there is likely little time in your office for anyone to become an expert on these questions:
How do you reach a target audience?
What are the best days/times to post?
How often should you post?
How can you shoot compelling photography, catch readers' attention with stories, and design graphics that educate people on something important with just a glance?
And if you're not an expert, your posts may be languishing in the depths of cyberspace instead of reaching the people you want them to reach.
That is where N&R Publications can help.
Our Social Media Graphics Packages include custom social media posts, captions and links to online stories that are created by the same professional team of writers, photographers and designers who work on our printed publications.
In fact, you can greatly extend your publication's reach by using digital media to amplify your stories.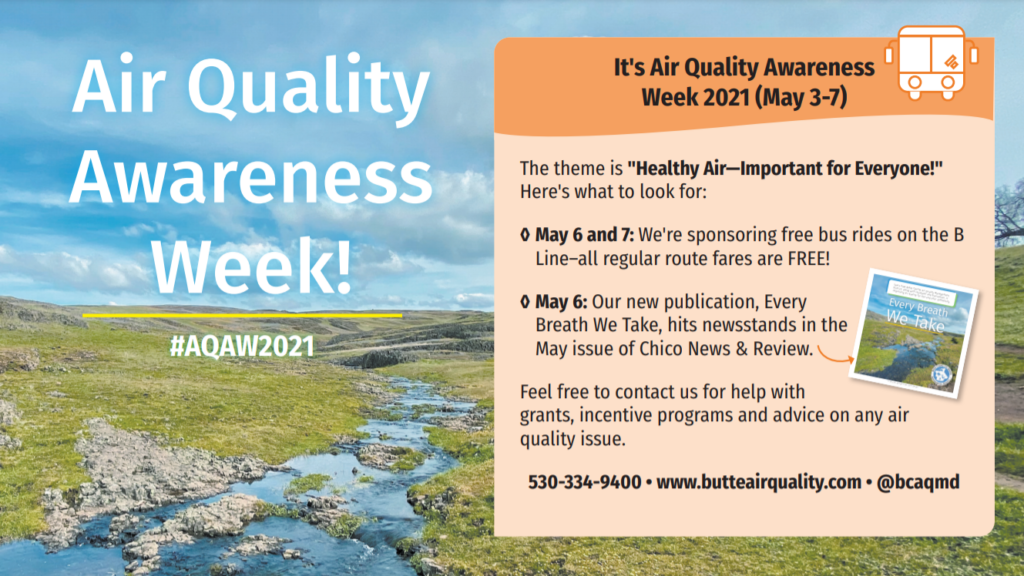 Here's one of the static image posts we created for Butte County AQMD.
Static image posts are just regular, still images.
Here's a GIF post, which is like a short animated video.
A great example is the Butte County Air Quality Management District, where staff were well aware they needed to 'do social media,' but to date only had a Twitter account they mostly used for smoke alerts. Our team was able to provide them with a variety of professionally designed posts for that platform—publicizing air quality standards and the 2021 Air Awareness Week—as well as get them to a sizeable, local Facebook audience.
And best of all: Our team 'did the social media,' while Butte County AQMD stayed focused on keeping our air clean—their actual job.
If you face a similar issue in your organization—know you need to get your message out to those Instagram followers but have no time to figure out the right way to do it—we can help.
Choose one of our Social Media Graphics Packages: the Pro (4 custom static images and 2 animated GIFs) or the Premium (8 custom static images and 4 animated GIFs). Details for these packages can be found here.
We can also give recommendations on:
Whether posts should upload to your own platforms and/or to ours;
How your posts can be boosted to a targeted audience;
Which platforms will reach the people who need to know about your work.
Join the digital world in an easy and effective way: Let us be the social media experts. You don't have to do anything except approve the beautiful posts we create.
More examples of our social media graphics:
---
Sequoias Adult Education Consortium
---
California Product Stewardship Council
---
Tulare County Health & Human Services Agency