Under the new SB 1383 legislation, how do we dispose of organic waste—and how close to meeting the 2025 goals are we?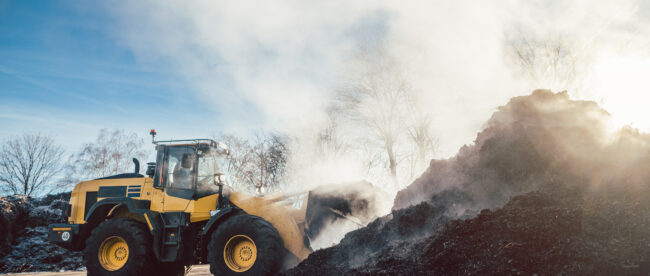 At N&R Publications, we have spent the last 10 years shining a light on people around the state—and around the country—who are quietly changing the world. And even though all of them would say 'I'm just doing my job,' the fact is their expertise can help solve major social problems. Our Q&A series will focus on a variety of experts in a variety of fields and bring that real-time information to readers.
by Jeff vonKaenel
Despite the clear benefits the new organic waste bill is bringing to our state, there are realities on the ground. The biggest one? Infrastructure. What does that mean exactly? Well, it is one thing to collect organic waste from homes and businesses, keeping it out of landfills, but it still has to go somewhere. And while it can be turned into good things—biofuel or compost—you need the facilities (aka infrastructure) to make that happen.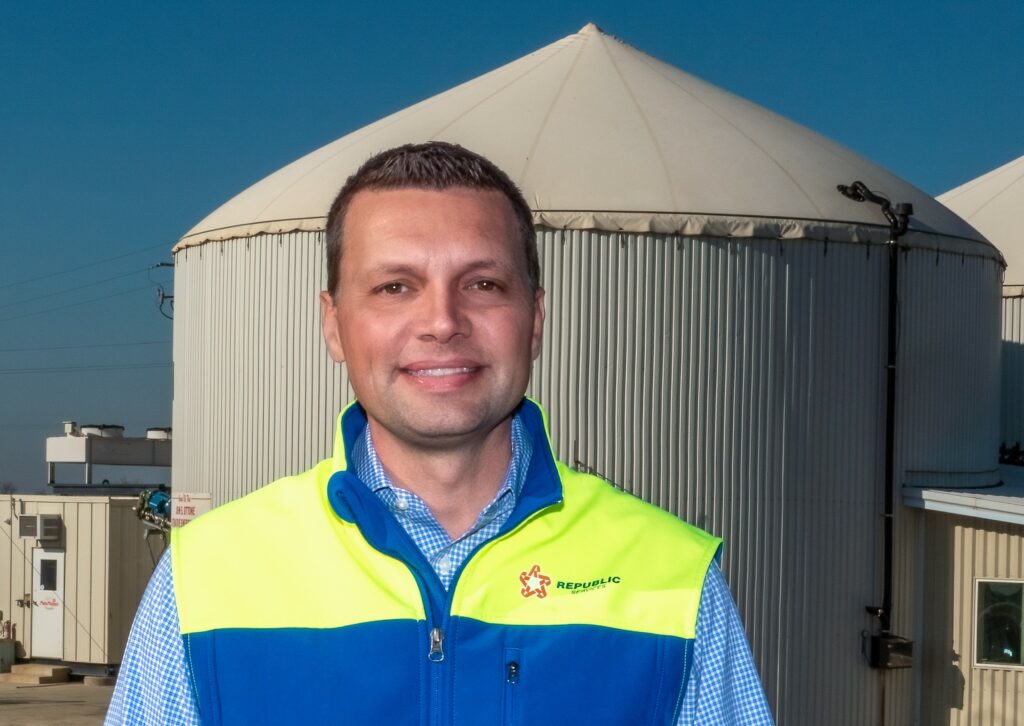 In the parts of California where cities and counties are just getting started on this process, this is challenging, especially those regions with large populations and—as a result—the state's largest percentage of waste.
To find out how this will all work, we caught up with Chris Seney, director of organics operations for Republic Services.
You started working with compost facilities over 20 years ago when "1383" was mainly thought of as junior high locker combination. Why is it important for California to remove food waste from the waste stream?
California state law SB 1383 went into effect January 1, 2022, requiring the majority of homes and businesses to recycle their food and yard waste. The goal is to reduce greenhouse gas emissions by diverting organic material from landfills. According to the state's recycling agency, CalRecycle, organics account for a significant portion of the state's overall waste stream. Food waste alone accounts for nearly 20% of total landfill disposal. The law aims to reduce the volume of organic waste sent to landfills by 75% by 2025.
Overseeing compost operations for Republic Services, which is working in nearly 100 California jurisdictions, what is your perspective on the state's infrastructure needs to handle California food waste?
Organics recycling infrastructure is the most significant hurdle in California. By the state's own calculations, 100 to 150 additional compost and anaerobic digester facilities are needed to meet the goals of SB 1383. It is going to take everyone working together to develop the necessary infrastructure. Republic Services supports the goals of SB 1383 and has been investing in infrastructure, including compost facilities and commercial food waste processing operations, to help the communities we serve be compliant with the new law.
Can you talk about Republic's current organics facilities and any future plans?
Republic Services is a leader in organics recycling in California, with six compost facilities and three commercial food waste processing operations today. We are partnering with our customers throughout the state to develop new infrastructure, such as our new state-of-the-art solar-powered compost facility in Chula Vista, which opened last fall. Three of our compost facilities are in Northern California—in Manteca, Richmond and Milpitas. We also recently opened the first commercial organics processing facility in the Sacramento area to handle food waste from customers like restaurants, hotels and supermarkets. Once this material is processed and contamination is removed, it is transported to a third-party anaerobic digestion facility where it is converted into renewable energy. So the next time you're out to dinner and don't finish your meal, those food scraps could be converted into power!
The successful implementation of 1383 has many moving parts; which of those moving parts keep you up at night?
We started planning for SB 1383 implementation over three years ago, and I feel we have prepared as well as anyone to provide solutions for our customers. SB 1383 has many requirements for local municipalities, which can be challenging and costly. We've been working with our municipal customers across the state to roll out new collection carts and bins, and get food waste collection established. These communities also are still coping with the effects of the COVID-19 pandemic, in addition to rising inflation and supply-chain bottlenecks. But this isn't our first rodeo—we've been involved in organics recycling for years, and we're well-positioned to help our customers meet the requirements of 1383.
Just for fun: Ice cream, cake or pie? Cat or dog person? Beach or mountains?
• Cookie dough ice cream
• Dog, I am a huge Samoyed fan
• Both—isn't that what makes California so wonderful?
Related: San Jose is a model of how collecting organic waste may look across California—even though challenges remain