Want to improve your online outreach?
Digital media is part of any N&R publication package—but what do you do with it when you get it?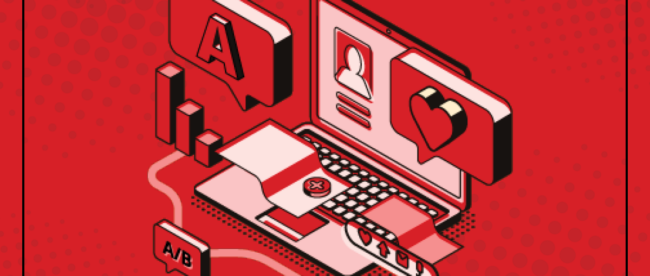 First, let us be clear: no one fully understands the digital world—and that is often deliberate (Facebook, for instance, doesn't share and frequently changes their analytics). So if you are occasionally baffled by how to effectively use the internet to further your message, you are not alone.
You also, frankly, have a day job, whether it's helping parents pay their child support, advocating for people with disabilities, getting students enrolled in classes, or saving the planet from climate change.
At N&R Publications, however, figuring out this ever-changing digital world IS our day job. And in addition to our own growing expertise, we have some very savvy clients who are weaving their way through LinkedIn, Facebook, Instagram and Twitter with great success.
One of these savvy clients is Frank Gerdeman, director of ADVANCE, an adult education consortium in South Lake Tahoe, California. Under his leadership, ADVANCE has thought outside-the-box with its programs, partnerships and apprenticeships. But Gerdeman also has some interesting takes on getting his message amplified via social and digital media. Here is some of his wisdom:
---

Start with LinkedIn. If you aren't on social media, or don't have a large following, your best bet is LinkedIn, which is set up for professional connections and conversations. It is also easy to connect there with other people in your field and quickly build a network.
---

Share personally. Gerdeman posts on ADVANCE's LinkedIn, Facebook and Instagram accounts, but then he immediately shares these posts with his own accounts. "I'm not necessarily looking to grow a following on ADVANCE or boosting those networks, but rather giving the posts a place to live." Instead, he is intent on amplifying the message by pushing them out to his own wide networks of professional contacts, people he personally knows. Direct interaction with someone you know is much more effective than a lot of tagging between faceless agencies or organizations, Gerdeman says.
One example: April was Advocacy Month, and Sharon Bonney, CEO of COABE (or Coalition on Adult Basic Education) shared a post about the wisdom of adult ed partnering with workforce development. Gerdeman instantly shared the mobile story N&R Publications produced for him about this topic—ADVANCE's longstanding and successful partnership with Golden Sierra Job Training Agency (page 7 of the publication we created for ADVANCE). By picking up on Bonney's post, and tagging her, ADVANCE's story went out to her national network as a perfect example of what she was urging her members to consider. Gerdeman suggests everyone look for opportunities to join a conversation and tag well-followed professionals you know.
---

Share links in chat. Gerdeman also dropped the flipbook link to his publication into "every chat in every Zoom meeting" he has been at for the past few months, many of which were statewide or national boards and committees. He points out flipbooks don't get lost, damaged or use valuable natural resources.
---

Share links with partners and sources. Lastly, he shared the flipbook link and the mobile story with every source, partner or vendor that was mentioned in a particular story in the pub. They can re-share these digital materials on their own websites and digital platforms, greatly expanding the message of the ADVANCE pub.
If you have digital materials you aren't sure how to use, or would like advice on any digital outreach your organization is considering, feel free to contact us. Digital outreach is simple and inexpensive to implement and can mean reaching a vaster audience than you ever thought possible. And you can still focus on your day job…