Keeping the Lights On
A look at one of our changemaking clients, Pioneer Community Energy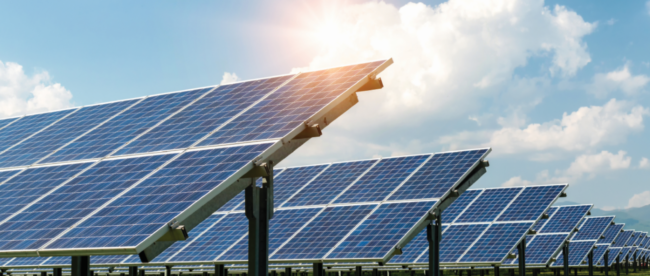 It's business as usual for PG&E to stage Public Safety Power Shutoffs (PSPS) in the summer, turning off electrical power to foothill communities to prevent electric grid-ignited wildfires.
But when PSPS events kept occurring in Auburn in 2019, then-city councilwoman Cheryl Maki noticed something disturbing. While City Hall had power, the Auburn Police Department next door — incredibly — did not. Old Town Auburn and the Gold Country Fairgrounds were powered, but KAHI radio was dark.
One paradox was that KAHI is part of the national Emergency Alert System, with a vital role in getting emergency information to communities — including alerts regarding PSPS outages.
Pioneer Community Energy, the locally governed energy provider, was asked to help find a solution. One of its experts examined the situation and consulted with PG&E, which manages the electric grid, to adjust some of its circuitry. As a result, the lights came back on — and remained on — in the police station and at KAHI.
KAHI news director Barry Stigers recalls being "totally frustrated that the switch had been turned off."
"Prior to that incident, there were times we had gone an entire week with no power," Stigers says. "It's vital that our power stay on during PSPS events, based on who we are — the only emergency voice in Placer County that most people up here grew up with. But when PG&E's reliability became questionable, everyone suffered."   
The emotional issue of grid resiliency and the literal act of keeping the lights on in foothill communities continues as a hot-button issue.   
John Hidahl, the current chairman of the El Dorado County Board of Supervisors and a Pioneer Community Energy board member, is frank about the question he is often asked: Will El Dorado County's move to Pioneer Energy on Jan. 1 change the situation with PSPS events?
"No, they will still be controlled by PG&E," he says. "But Pioneer is making a difference by convincing PG&E that there are areas of emergency-services needs that require its resources to improve continued connectivity."   
Simply put, being local has its advantages. One of Pioneer's main strengths is the "community choice aspect and the services it provides," Hidahl points out. "It emphasizes the purchase of electrical power from local sources."
Pioneer offers an option not available from other area power companies. Its Green100 program supplies 100% renewable energy "for those who want to minimize greenhouse gases," Hidahl says. "Pioneers has the opportunity to create other programs, as well. It's flexible and agile."
Read the full publication here.